Ascites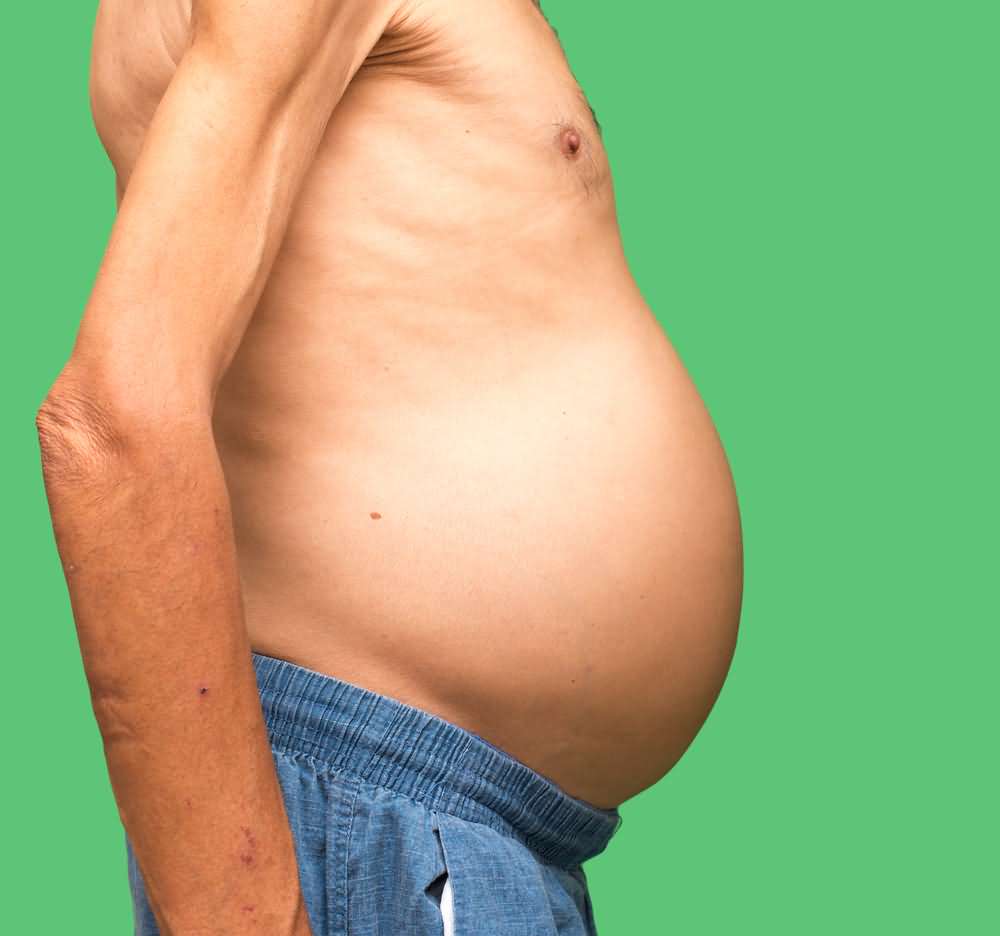 This is the clinical name of a recollection of liquid in the abdominal cavity. Patients with ascites have an increase of body water because their body fluids get stuck in the abdomen. Thus, they have a round belly in severe cases. Ascites is a sign of very severe hepatic lesion and usually found in patients with cirrhosis or those with hepatitis B and alcoholism. These patients have profoundly impaired liver function and low levels of blood albumin, a protein synthesized by the liver that prevents liquid retention. In most cases, they also have added problems, especially coagulation disturbances.
In hepatitis B, it is important to highlight that not all patients display symptoms. It is sometimes an asymptomatic disease that only causes medical complaints at an advanced phase, when the liver function is irreversibly damaged. So, instead of waiting for symptoms, we recommend screening for hepatitis B if you're in a high-risk group and getting a vaccine, which is readily available for children and adults.
References
Sarri, G., Westby, M., Bermingham, S., Hill-Cawthorne, G., & Thomas, H. (2013). Diagnosis and management of chronic hepatitis B in children, young people, and adults: summary of NICE guidance. Bmj, 346, f3893.
Aspinall, E. J., Hawkins, G., Fraser, A., Hutchinson, S. J., & Goldberg, D. (2011). Hepatitis B prevention, diagnosis, treatment, and care: a review. Occupational Medicine, 61(8), 531-540.