Feeling Full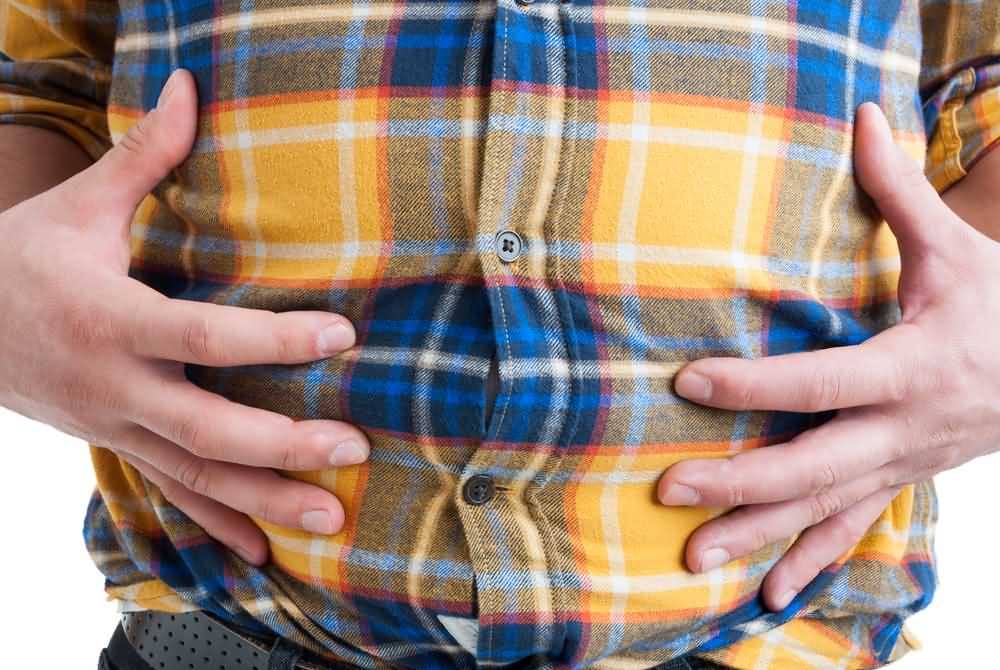 People with abdominal hernias, especially that of umbilical, para-umbilical and hiatal origin often have a bloated, heavy or full feeling. It is due to the fact that such type of hernias develop in the intestine and protrude via the umbilical opening.
Umbilical hernias are common in infants and pediatric age group due to weak abdominal muscles while a hiatal hernia is common in adults. A hiatal hernia originates from the stomach and passes through an opening in the diaphragm (known as the hiatus).
Hernias of small size are not an issue and won't make you feel uncomfortable, however, they start putting pressure on surrounding organs (stomach and esophagus) when they grow in size. Compression of the stomach leads to reduced space for food and therefore results in a heavy or full feeling. Additionally, larger hernias may also cause pain when food particles and stomach acid regurgitate back into the esophagus.