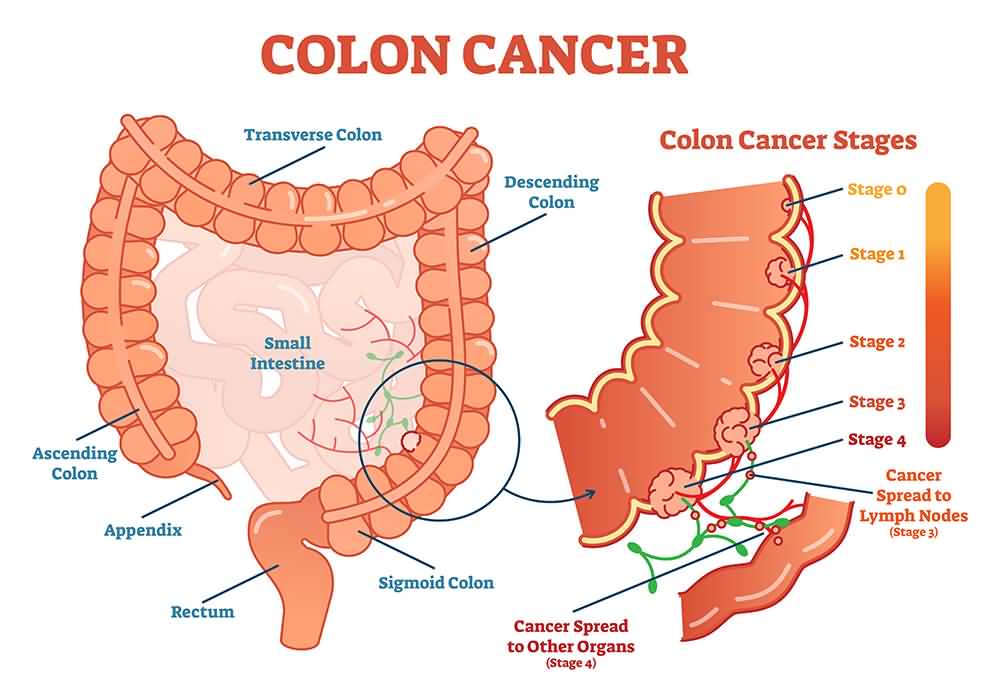 What is the risk of developing colorectal cancer? Approximately 4.4% of men (1 in 23) and 4.1% of women (1 in 25) will be diagnosed with CRC in their lifetime.
Colon cancer is by far one of the most silent types of cancer, one that only gives out symptoms when it has grown large enough to cause complications and spread its cells to other organs. It is the third most common type of cancer in the United States. It's also the third leading cause of death related to cancer.
In 2023, approximately 153,020 individuals will be diagnosed with CRC and 52,550 will die from the disease, including 19,550 cases and 3750 deaths in individuals younger than 50 years. (7)
In this article, you will learn the basics about colon cancer, the stages of the disease, how to detect and treat it, and a few extra questions patients usually ask about this condition.
Colon Cancer Stages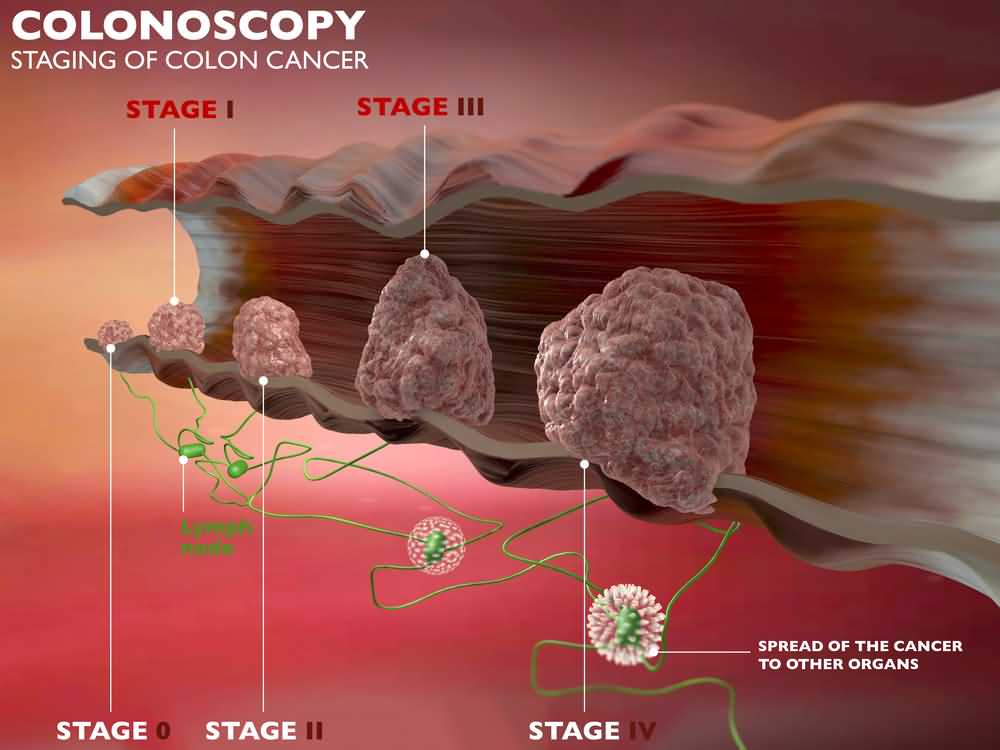 Stage 0
This is the earliest stage of colorectal cancer, and it is also known as cancer in situ because it is limited to the site of the tumor with no spread to adjacent structures.
Stage I (stage 1 colon cancer)
In this stage, cancer grows large enough to invade the muscular layer of the colon but does not go further and does not spread to lymph nodes.
Stage II (stage 2 colon cancer)
It is further subdivided into IIA, IIB, and IIC depending on the progression of the disease. This stage features a large tumor that takes the totality of the colon wall. It might also grow through the peritoneum or adjacent structures but does not take lymph nodes or distant organs.
Stage III (stage 3 colon cancer)
This stage is divided into IIIA, IIIB, and IIIC depending on the progression of the disease. In this stage, we have a large tumor that does not only go through the colon wall, but also invades lymph nodes or has spread to nearby areas of fatty tissue, but does not take distant organs.
Stage IV (stage 4 colon cancer)
This stage is divided into IVA, IVB, and IVC depending on the progression of the disease. The definite standard to diagnose stage 4 colorectal cancer is having metastasis to 1 distant organ or more than one distant organ, usually taking the lungs or the liver. It is also diagnosed when metastasis is detected in a distant set of lymph nodes, and the final stage, IVC, features a spread of cancer cells in distant parts of the peritoneum. The statistics of survival are very poor but should be individualized because prognosis depends on the site of metastasis, medical conditions, and other aspects.